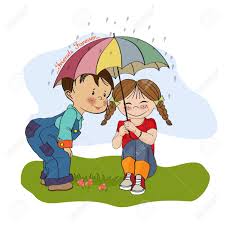 Hello,
With this blog comes the end of the three types of Soul Relationships. The Companion Soul Relationship is last of the three.
These couples are the best of friends, they even look alike! They are the envy of many. These relationships are calm and easy, no challenges. Sounds pretty good, doesn't it? These (souls) people come together into each other lives as easy as Spring turns into Summer. The way they move from friends to romantic lovers is really an inspiration. Sounds like this is the perfect relationship.. right? Well ...there is a pretty big downfall here... and that is that these types of relationship have no fire, no passion. Therefore the people in it become bored and the relationship becomes boring. Unless they both or at least one changes and stops being so complacent, they have a great chance.
What the three have in common is Karma. In a previous lifetime two souls agreed to meet again for a reason. There is a karmic lesson to learn, a story that keeps repeating itself until one or the two souls re -writes it. There is a way to do this and that is to leave Karma behind in favour of living and loving based on divine love. After all, combine all three and you have found "it"! It can be found..trust.
I hope you enjoyed reading my blog, my pleasure writing it. This one I dedicate to my friend "J.M"
Namaste,
Samantha
Inspired by the book Beyond Soulmates by Cyndi Dale