Hello all!
I am happy to write to you and share a few of my most beautiful quotes that have been published by the The Wellness Universe (WU) the world's first, one-stop, online directory and resource center to support and promote whole-health and well-being on a global scale. I am not only a proud member of WU but also I am a Moderator for WU :)
On my website I have created a page titled My Quotes, just for you. I love quotes because they are very inspirational and can give you great insights! I also manage a Facebook page Beautiful Quotes where I regularly post motivational quotes by me and other inspirational souls. Here is the link to my Facebook Page https://www.facebook.com/getmotivatedwithme/
If you have not visited My Quotes page yet here is a preview of some of the quotes you will find there.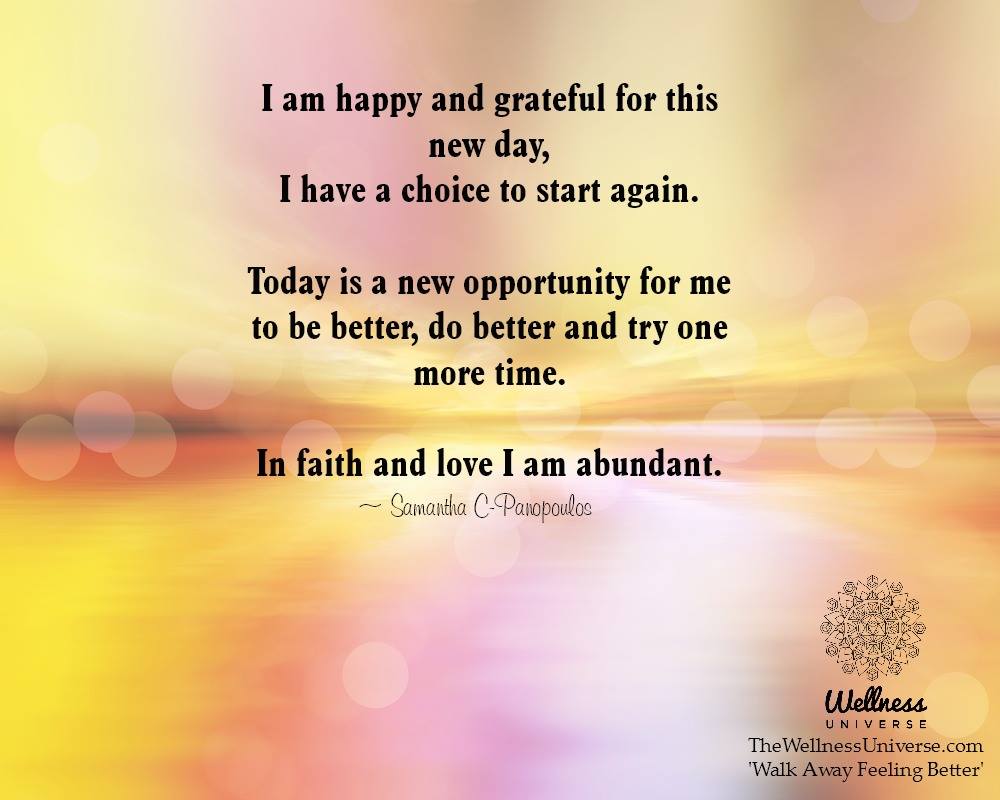 Finally, let me tell you about my Free E-book! I am so happy to share it with you and your loved ones. My book is titled The Gratitude Affirmations and you can download your copy right here on my Home page :)
Stay tuned for my June Newsletter with some great updates and I hope you enjoyed my quotes :)
In Gratitude,
Samantha